T-UK Executive Meeting and Instructor's Course, Manchester, Sunday 28th January 2018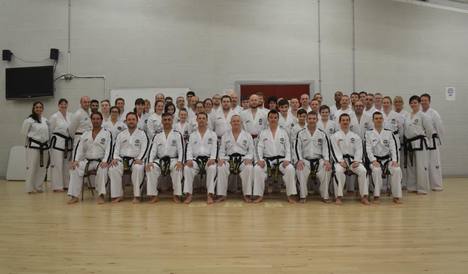 On Sunday 28th January 2018, Mr Emm attended a T-UK executive meeting, where all of our senior black belt members (4th degree and above) discussed plans for 2018 and the future. Our association is one of the best in the UK, but we are always trying to make it better and this year will be no exception, with a number of exciting projects taking place, which will benefit our clubs and our members.

Afterwards, all of T-UK's current and aspiring instructors, including (of course) our own Mr Emm and Mrs Katharine Shuler, had an instructor's training course led by the T-UK directors. This was to make sure our teaching techniqiues and administration procedures are fully up to date and the best available. It was an enjoyable day for everyone involved and the future looks very bright for T-UK, as well as for T-UK Chester!


---
---